SEO OR PPC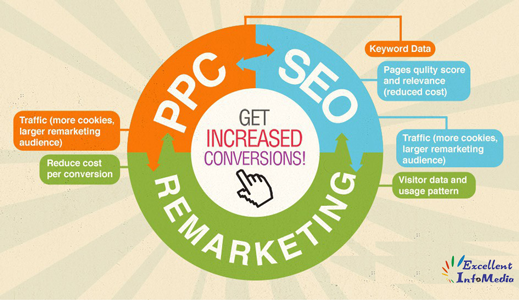 SEO [Search Engine Optimization]
Organizations of all sizes are realizing the importance of online marketing, especially through search engines. Nowadays, people are more likely to end up on your website via a search engine than going directly to it. In fact, according to google Search, a Forrester Research company, 81% of users find their desired destination through a search engine.
This research makes it clear that it's very important for your brand to have a strong presence in the search engines, ensuring that you're in front of your target audience. However, there's still a big decision to make - whether to use SEO(Search Engine Optimization, or naturally ranking high in the organic results)
PPC [Pay Per Click]
PPC (Pay-Per-Click ads, the Sponsored Links and purchased ads on a Google search) to get in front of your target?
PPC's true strengths are its speed and expansiveness. With a PPC campaign, you can be on the first page for a multitude of targeted terms within a day. However, the terms can cost anywhere from pennies to many dollars per click; also, for a PPC campaign to be done correctly, it's usually best to hire a firm that can manage it full time. This can mean that PPC campaigns can get very expensive, very quickly - especially when done correctly.